to my Web Site come on in. . .
so I tell you a little something about myself.
mouse script provided by
The JavaScript Source


First let me introduce myself, my name is Virginia Reagan. I decided to create this web site so we could learn something about one another the modern way, by way of the Internet.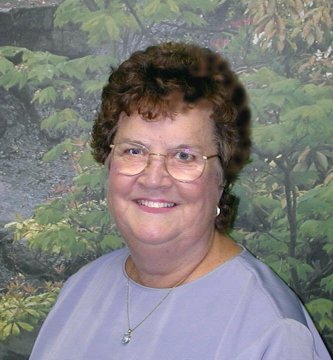 I first qualified for the Ward 4 Council Member's Office in March '95 having no opposition I was sworn in March 14. I love being on the City Council and serving the people of Austell. When I first came on the council it was a whole new experience for me, you see, I had never took an interest in politics. And when I was asked to consider running for the unexpired term of the Ward 4 Representative. I didn't make a quick decision. I had to think about this for a while. Finally believing I could help the people in this Ward and throughout the city I qualified and the rest is history. It's still is an everyday learning experience for me.

Receiving a request from a citizen as small as a street sign that will inform persons to watch children. Or a request for speed bumps to slow down a speeding driver, to the paving of a street. When you see the final results of that request it's a thrill to know you had a part in doing something for the people you represent.
I am available at all times, it would be an honor to have you contact with any problems or questions pertaining to the city. If I don't know the answer I will find someone who does and have them contact you or I will personally get back to you with the answer.
A little history about myself. I was married to the late Chester W. Morris, Jr., the father of my 4 grown children, Thomas L., Judith N., Chester G., and Rebecca A. Mr. Morris passed away in 1968. In 1971 I remarried, Gathel C. Reagan, Guntersville, Alabama .
I have lived in Austell for more than 55 years, 30 years at my present address. My father, the late John D. Gray, together with Pete Henson, Mableton, founded the South Cobb Bass Club. My mother Frances is 86 years old and going strong.
Growing up in Austell I attended the Riverside Grammar School, Austell High School finishing up in 1954 at South Cobb High School. I attended Sunday School and Church at Mount Pisgah Baptist Church, and I was baptized by Reverend Wix.
I started my career in advertising design with the late Sid Williams, owner and editor of the Austell Enterprise. Austell's only local weekly newspaper at that time.
Until I purchased this computer I spent a lot of my spare time in the dirt. I love digging in the dirt, planting different plants and watching them grow. Believing very much in the myth "One is nearer to God's Heart in the Garden than anywhere else on earth." I hope one day all I will have to do is pull a few weeds and add mulch. No grass to cut just flowers. I also enjoy woodworking, tole painting and sewing.
As I stated above I have spent a lot of time at my computer. I decided to give Website design a try starting with one for the city's Police Department if you'd like to check it out click on the link. The next one was for the city's Fire Department, then came one for R. T. Godfrey, Council Member Ward 1. And now it's time for mine I have also included some special interest pages I'd like for share with you of Lake Applets that I put together. I hope you enjoy. That should be enough about me, now tell me a little about yourself, you can do that with the e-mail below.